Description of Gamma-Scout Toolbox
Due to the high demand of our customers, we have had our Gamma-Scout tool case made for the safe storage of your Gamma-Scout including accessories.
This is the ideal alternative to the belt pouch or the simple sales box, especially for commercial enterprises that need to use and store the device in an industrial setting. Of course it offers space for the accessories and is the right place to store them in the long run.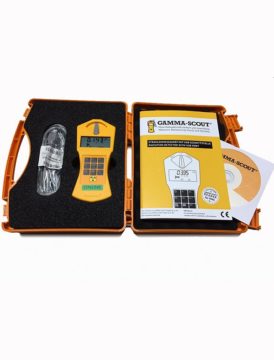 Gamma-Scout GmbH & Co. KG, Fürst-Pückler-Str. 20, D-50935 Cologne
Tel: +49 (0)221 / 200 540 91
Fax: +49 (0)0221 / 27070948