Description of Immune Booster Package
Powerful support from Mother Nature for your immune system:
Ginger and sage for infusion as tea or as a seasoning for fine dishes. Aronia berries as a fine ingredient in muesli or as a snack. And garlic, the well-tried miracle cure to strengthen our defences.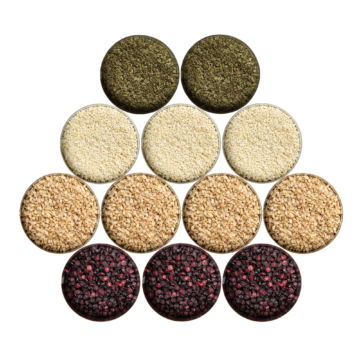 4 tins of Ginger, 150g each
3 tins of Garlic, 450g each
3 tins of Aronia Berries, 400g each
2 tins of Sage, 80g each
Ginger, freeze-dried
Garlic, freeze-dried
Aronia Berries, freeze-dried
Sage, freeze-dried