Description of Potato Stew With Fried Onions, Bag
If your appetite for a hearty vegetarian dish is big, the potato pot with fried onions should not be missing in your luggage. Crunchy fried onions give this dish its special spice. Potatoes and soy ensure that, in addition to the hearty taste, hunger is also defeated. So when it comes to hearty and solid outdoor cooking, the potato pot with fried onions is an ideal companion on all tours.
Filling Weight: 150g
Water Addition: 490ml
Finished Quantity: 640g
Preparation: Pour boiling water up to the filling line (380ml) directly into the bag, stir carefully, close the bag and let it stand for 10 minutes.
Bag was packed under protective atmosphere.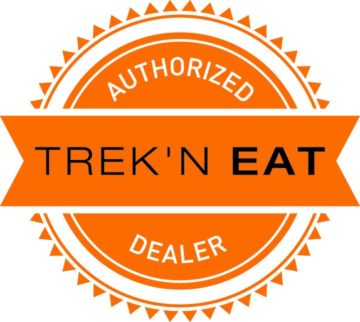 Nutritional values per 100g:
| | |
| --- | --- |
| Energy | 1865kJ / 445kcal |
| Fat | 23.0g |
| Thereof saturated fatty acids | 11.0g |
| Carbohydrates | 37.0g |
| thereof sugar | 2.9g |
| Protein | 19.0g |
| Salt | 4.6g |
| Dietary Fibres | 8.8g |
24% Potatoes, 24% Roasted Onions (76% Onions, Rapeseed Oil, Palm Oil, Wheat Flour, Table Salt), 20% Textured Soy Protein Concentrate, Palm Fat, Table Salt, Modified Starch, Glucose Syrup, Yeast Extract, Maltodextrin, Corn, Carrots, Thickener Flour: Guar gum; flavoring (wheat, celery), caramel, spices, milk protein, lactose, acidifier: citric acid; yeast powder, sugar, soy sauce (soy beans, table salt, spirit vinegar), coloring curcuma extract
Gluten, lactose, milk, celery, soy
Katadyn Deutschland GmbH, Hessenring 23, D-64546 Mörfelden-Walldorf