Description of 5 Liters of HERGETOS Olive Oil (Bag in Box)
HERGETOS – pure vintage oil of the highest quality!
Bag in Box is a practical solution for those who like to use a lot of olive oil.
This form of packaging protects the high-quality oil from light and oxygen and therefore makes it last longer even when used slowly.
The oil is filled into the bag without oxygen. If you now let oil out of the bag through the closure, it contracts. Also during this process no air gets into the bag.
Conclusion: The last drop of oil is as good as the first. Your oil stays fresh!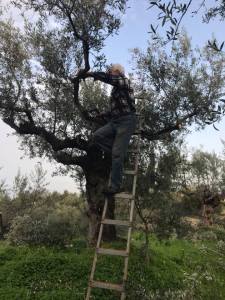 At the southern end of the Peloponnese, on the barren, sun-drenched Greek peninsula of Mani, whose wild landscape rises to over 2,400 meters above sea level, there are dedicated olive growers who do their utmost to produce an olive oil from first-class olives that satisfies even the highest demands.
Here, on the stony, barren slopes of the Taygetos Mountains, a cold-extracted, extra virgin, varietal vintage olive oil of the highest quality is produced from selected olives. The Hergetos Olive Oil.
HERGETOS Extra Virgin Olive Oil has a wonderful golden green color, smells freshly of grasses and tastes fruity, delicately bitter and slightly hot.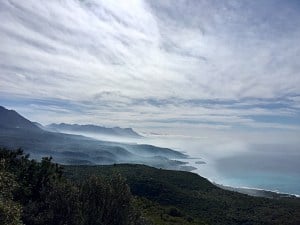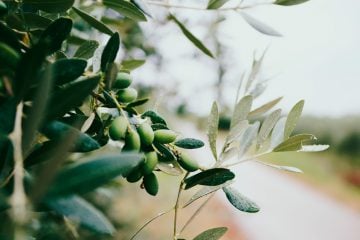 The excellent quality of extra virgin olive oil is determined by the unique natural conditions of this region. Free from pollutants and environmental pollution in the mountainous region of the Taygetos Mountains, the olives are ripened over months. The olives are harvested by hand at the right time and processed in the ultramodern oil mill by cold extraction to "liquid gold".
The unfiltered, single-variety vintage oil is then stored for about four months in tanks where it can settle naturally.
Every year we are personally on site to select the best olive oil for us together with the farmers and producers.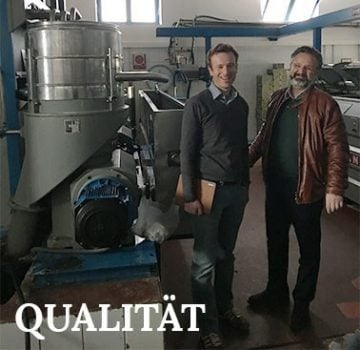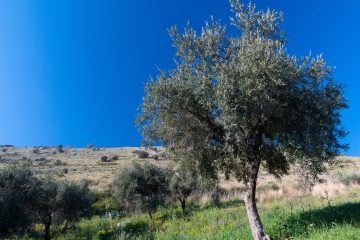 How to recognize a high quality premium olive oil
Fruity
Smell and/or taste should smell/taste of healthy and fresh, green or ripe fruit.
Bitter
This is the typical elementary taste of early harvested oils with high phenol content. However, it should be in harmony with the fruitiness.
Spicy
It should be tingling in the entire oral cavity and be noticed especially in the throat. It can even cause a coughing irritation.
Only flawless oils may bear the label "extra virgin olive oil". But unfortunately one finds also under these oils already many ranzige products. Due to the great sensitivity to light and temperature fluctuations during storage, many commercially available olive oils are affected.